Why Zena Tech is your preferred stamping parts manufacturer and supplier?
Zena Tech is a leading manufacturer and supplier of quality stamping parts with a state-of-the-art manufacturing facility in D7 West Industry Park, Hongqiao, Wenzhou, China. The company has been at the forefront of the industry since its inception with its professional and dedicated services. It is considered the most reputed and trusted manufacturer of premium metal-pressed components not only in China but also in the entire world.
Zena Tech has the capability to meet the ever-increasing demands for performance-centric stamping parts of national as well as international customers. This business caters the needs of an assortment of automotive as well as engineering industries in its home country and abroad by manufacturing and supplying premium sheet metal pressed parts to a variety of automotive and engineering applications in these industries.
---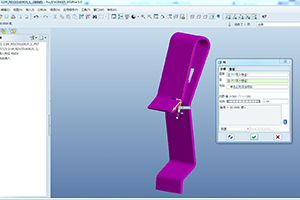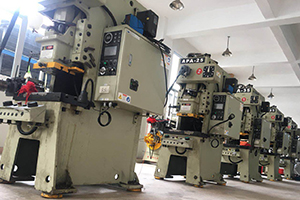 Zena Tech has the technology and a team of skilled staff to manufacture and supply of huge capacity of stamping parts. Although there are countless reasons that make this Chinese company the most sought-after resource among national and international users for their various sheet metal pressed parts needs, some of the notable reasons include:
• Zena Tech is an ISO9001 and TS16949 certified company in China since 1990.
• The business is celebrated for its ability to manufacture quality custom metal parts and plastic components.
• Devoted professionals are managing the business as well as its manufacturing processes.
• The company has a fully equipped manufacturing plant with the latest model machines.
• The manufacturing company uses advanced technology to manufacture its entire line of products.
Above all, Zena Tech delivers its metal sheet components with maximum professionalism at a minimum cost.
As one of the leading manufacturers and suppliers of stamping parts, Zena Tech concerns more about quality, rather than quantity. Thus, the business produces its products with the mission of delivering outstanding services by developing and keeping the best ability as well as resources to ensure sustained leadership in the Industry. This mission aids the manufacturer considerably in becoming an innovator not only in the national metal stamping market but also in the global market. Furthermore, the company is always committed to delighting its customers consistently with pioneering value-added solutions.
As Zena Tech has been in the industry for years, the company understands the requirements of its customers. Thus, it manufactures and supplies an extensive variety of products consistent with their specifications and applications. The stamping parts of the business are professionally designed to go beyond the expectations of the users. In addition to manufacturing and supplying quality sheet metal components, the manufacturer is also committed to delivering them on time at the most competitive prices.
All these business practices, as well as service features, make Zena Tech the most famous manufacturer, importer, exporter, as well as supplier of stamping parts in the national and global market.