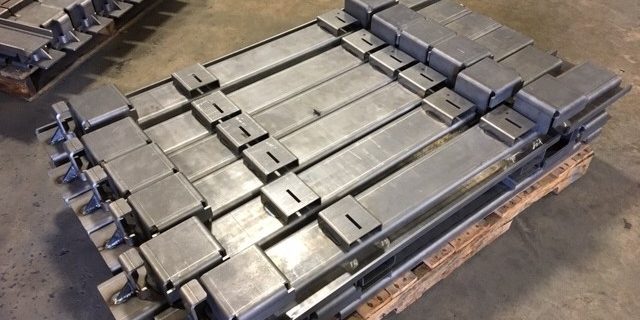 WELDING & FABRICATION SERVICES
Do you have a need for custom-welded items or uniquely fabricated metalworks? At Custom Laser, we've got you covered.
Our team of trained and certified welders can handle a full range of welding work with a wide variety of metals. We offer MIG and TIG welding with steel, stainless steel and aluminum, which also allows our team to process a full spectrum of welding projects, from thin, precise welds to heavy-duty, thick plating and other high-gauge metals.
Whether you need a simple bracket welded or need to connect large tube frames or create durable assembly structures, we can handle your fabrication needs.

WELDING ADVANTAGES
MIG and TIG welds each offer distinct advantages, and the right option for your job may depend on the scope of your specific project.
MIG Welding Advantages
• Fast and efficient
• Usable with all types of metals
• High-quality and strong bonds
• Effective at bonding thicker materials
TIG Welding Advantages
• Neat and clean joints
• Smaller heat zone causes less distortion
• Effective at welding extremely thin material
• Clean welds reduce need for refinishing
Find out how our D1-certified welding team can help with your next custom welding and fabrication project.