Zena Tech-the most trusted and affordable supplier of custom plastic parts
Zena Tech is celebrated for providing its customers with premium custom plastic parts, which are tailored flawlessly, according to their specifications and needs. The custom machining service of the company is the best and most affordable in the industry, making it the most preferred supplier of all types of plastic components among national and international consumers.
With the world-famous brand and well-equipped manufacturing facility, Zena Tech provides custom plastic parts with high accuracy and speed up manufacture for its customers. The business has an in-house manufacturing facility that enables it to deliver premium plastic parts at the most competitive prices. The professional expertise as well as the state-of-the-art machines of the manufacturer ensures your plastic parts would be customized with the highest quality and quick turnaround time.
Zena Tech serves customers by delivering them with performance-focused custom plastic parts with reliable quality, quick response, and competitive cost with the experienced team and precision manufacturing equipment. The factory, which is located in Wenzhou, China, is well-organized with enough experienced and skilled mold makers and adequate sets of plastic injection machines, allowing the manufacturer to provide the best quality of plastic injection cast tooling as well as injection molded products.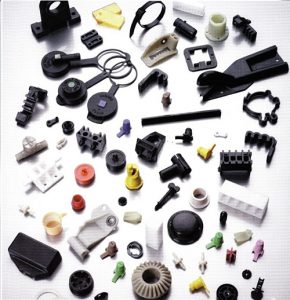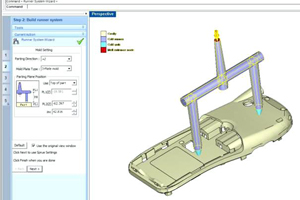 As an innovator in the industry, Zena Tech offers one-stop solutions and services, such as the production of custom plastic parts, mold making services, as well as complete product assembly services. The manufacturer is capable of making premium plastic mold tooling according to various industrial mold standards, including:
• Hasco
• DME
• LKM
• EMP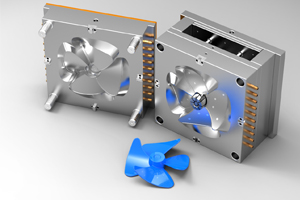 The manufacturer uses only global high-quality mold machines for molding its custom plastic parts with a system inspection and harsh quality control process to ensure their quality and performance. Moreover, the in-house injection molding shop of the company aids the manufacturer considerably in providing its customers with plastic products of the highest quality and durability flexibly and conveniently.
The things that make Zena Tech different from other manufacturers of custom plastic parts in China include:
• The manufacturer has a high-tech manufacturing facility.
• The manufacturer uses premium and durable materials to make plastic parts.
• All finished plastic parts undergo strict and various quality control processes.
• An experienced team inspects both the manufacturing process as well as the delivery process.
Above all, Zena Tech is always committed to providing its customers with industry-leading technical, product, and customer support services.
Zena Tech has a well-established team of highly skilled and experienced engineering people, who have vast experience and great expertise in both mold making as well as product design. The team aids the manufacturer substantially in providing its customers with professional and dedicated engineering services and design support services. If required the manufacturer is capable of offering complete product manufacturing as well as assembly services to the customers. Thus, you can rest guaranteed that you ould get your custom plastic parts that will not only meet your specifications but also your planned budget.