With the increasingly fierce competition in the auto industry, automakers are accelerating the pace of launching new cars and remodeling old cars. Dimension detection of automobile sheet metal parts is important.The appearance and design of new cars are changed more frequently, and the launch cycle of new cars is greatly shortened. In addition to improving the comfort of the electronic system, the launch of a new car or the modification of the belt is mainly focused on the change of the appearance and interior. It is inevitable to redesign some parts or change the shape of some parts and sheet metal. The application of 3D optical measurement technology in the manufacture of automotive sheet metal parts helps to optimize the process from prototype to design, dimensional inspection to mass production, effectively saving time and improving efficiency.
Current status of measurement and testing in the automotive industry
Because new cars need to be put on the market quickly, the design and manufacturing links are under enormous pressure. In the automotive design process, it is difficult to break through the traditional design ideas to make major changes to the appearance, interior and other streamlined or ergonomic adaptability, and some good design ideas and design elements cannot be quickly docked with the original models.
In the inspection and measurement process of production and manufacturing, because in mold manufacturing, parts stamping manufacturing, vehicle welding, spraying and other links, traditional contact measurement methods are difficult to measure sheet metal parts with special-shaped surfaces and complex contours in an all-round way, which is inefficient and Full-scale inspection cannot be realized, so effective inspection and evaluation cannot be carried out, which ultimately affects the quality of the vehicle and the market brand reputation.
3D Optical Solutions of dimension detection of automobile sheet metal parts.
Compared with traditional measurement methods, 3D inspection has the following advantages:
Non-contact measurement: XTOM 3D scanner adopts non-contact measurement, which can accurately and quickly obtain the 3D data of the surface of the sheet metal part. Compared with tactile measurement, it is more flexible, can collect multi-angle positions, and obtain complete data of complex sheet metal parts.
Full-field scanning collection: Compared with three-coordinate dot measurement, optical scanning point collection can collect full-scale point cloud data of sheet metal parts, which can better measure the dimensional deviation of curved surface sheet metal parts.
Portable and flexible: flexible to move, easy to operate, can change the angle and distance to scan the measured object at any time; easy to carry out for measurement.
Dimensional deviation detection of sheet metal parts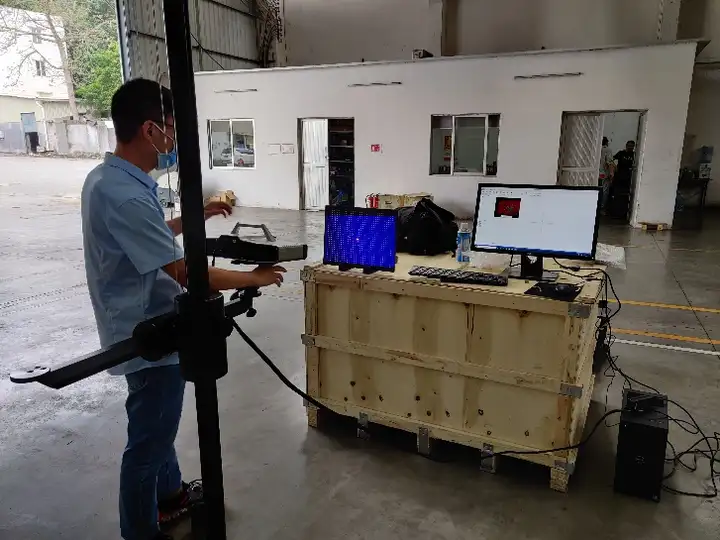 Scan the sheet metal parts and their thickness, with structures such as grooves, curved surfaces, and thin walls, and perform full-scale deviation detection on the later scanned data to verify whether the sheet metal parts are qualified and whether there is any dimensional deformation.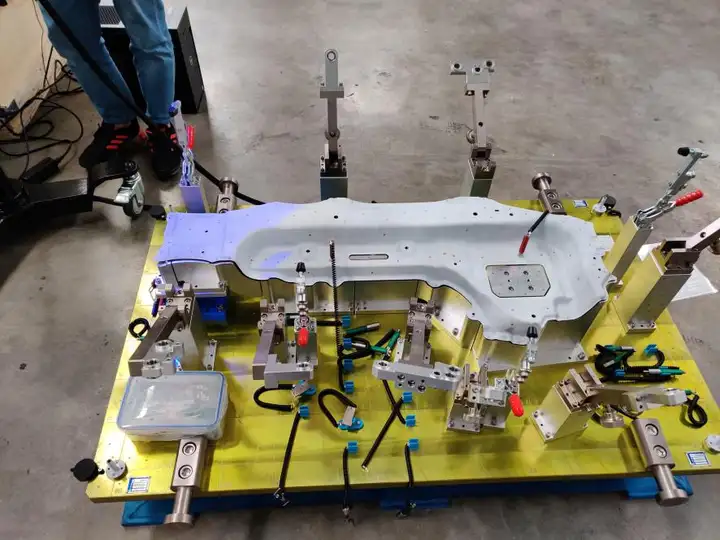 XTOM 3D scanner is adopted, which has fast scanning speed and high precision, and complete data can be obtained by multi-angle scanning. The scanner comes with post-processing software, which saves a lot of time for data processing. It can export Stl format files, scan data can be compared with CAD digital models, and output deviation chromatograms to realize full-scale inspection of sheet metal parts.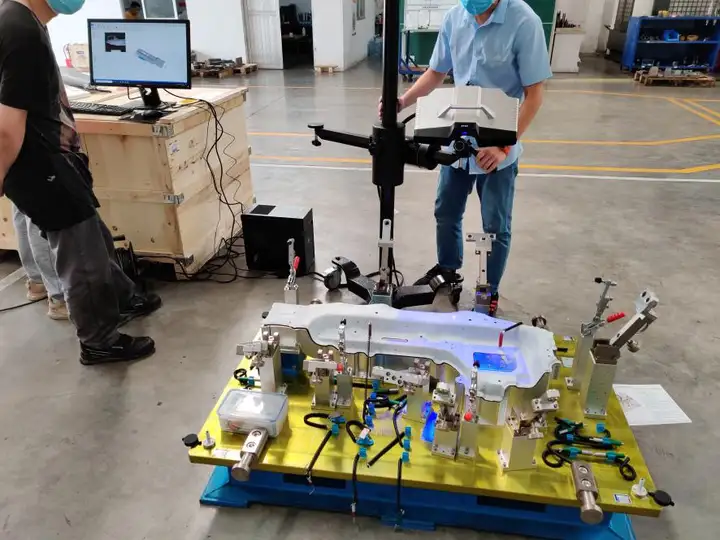 Xintuo 3D XTOM 3D scanner can make full-scale chromatogram analysis of sheet metal parts, detect distance, aperture, position degree, parallelism, flatness, etc., and control the deformation and deviation of sheet metal parts as a whole. At the same time, the scanning results can be fed back to the mold, so as to adjust the mold, adjust the optimal processing method that saves the most raw materials and time, and save raw materials and time costs.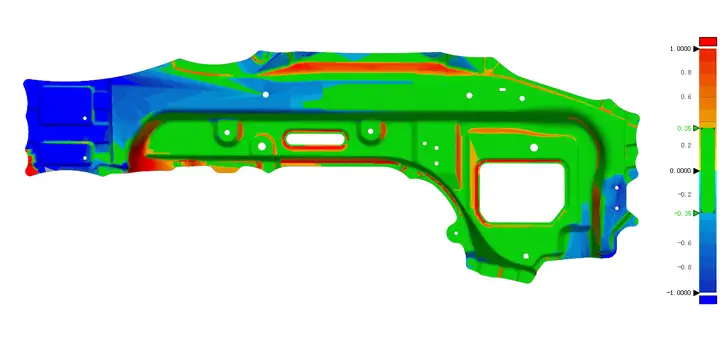 When inspecting sheet metal parts, customers should pay attention to the dimensional accuracy of the first piece, and more importantly, have a stable production process to obtain high-quality workpieces during mass production. XTOM 3D scanner can not only analyze a single size element, but also realize the deviation analysis of the entire sheet metal surface to ensure a stable production process. It's good way of dimension detection of automobile sheet metal parts.