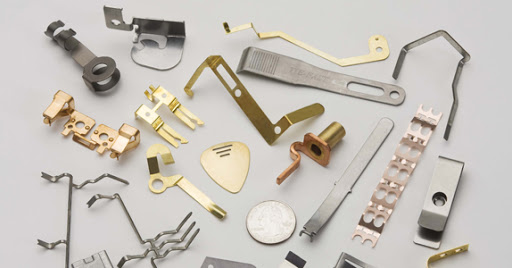 The process of metal sheet fabrication involves deforming the pieces of metal into products of the desired shape. The process will usually be done with the cutting and burning of different types of metals according to the needs of users. The fabrication process is supposed to be done with special tools, such as chops saws and band saws to ensure even cutting.  The use of cutting torches will enable fabricators to cut large parts of sheet metal by applying less effort.
The process of metal sheet fabrication can also be made simple by making use of press brakes. This is for the reason that press brakes are capable of creating sharp angles as well as bends inside the metal. Press brakes are available in different varieties and each of them is designed for different purposes to carry out unique functions.
However, the common benefit of using press brakes in the metal sheet fabrication process is that they make the welding process a breeze. Once all the parts are shaped, they are then brought together and tack fused into position. The process of sheet metal fabrication involves the use of many welding techniques in order to avoid metal deforming or any other defects. Some of these welding techniques include:
Special straightening technique
casing the metal with sand during the process of cooling
Using a stout fixture Straightening
Welding in a staggered way
Any defected metal can be formed into the preferred shape by making use of an oxy-acetylene torch by heating the metal slowly to eliminate any defects. The perfect metal is obtained by sandblasting cleaning, polishing, and painting. These processes will offer a fantastic look to the metal, which will be suitable to send to users.
In the metal sheet fabrication process, metal sheet parts are made in different sizes and thicknesses from different types of metals. Each of these parts will be uniquely designed to use in a variety of applications in a huge range of industries, including medical device manufacturing and power generation. These metal components are also used while installing metallic products, such as roofs, gutters, and siding. Sheet metal fabrication is also used to make thin metal sheets, which are largely used for ducts in HVAC systems.
The key to attaining the right sheet metal parts mainly counts on choosing the right metal for the metal sheet fabrication process. The next vital thing is making these parts with the correct dimensions to suit a specific application. The drill of the correct size of holes in metal is considered extremely important, as well, for using the right size of bolts, screws, and rivets.
Precision sheet metal parts are also largely used in automatic machinery, such as computer-operated lasers, saws, presses, and shears, which evaluate, incise, bend, and tie the pieces of sheet metal.
Although all types of metals are used for the process of metal sheet fabrication, most fabricators use only thin pieces of aluminum or other alloyed metals in the manufacturing of sheet metal parts. Some of the metal sheet products include HVAC ducts, outdoor signs, rain gutters, and siding.